We are proud to serve our community for more than 40 years.
Trusted Quality Eyecare in Miami And Coral Gables
As optometrists, we are uniquely trained to correct your vision with glasses or contact lenses as well as in the diagnosis, treatment, and management of common eye disorders.
In addition, our staff with a combined 80 years of experience will exceed your expectations in knowledge and patient care, as they are an integral part of meeting your eye care needs.
Meet Our Doctors
Our optometrists take the time to explain the results of your eye exam, describe your options, and listen to your eye care needs. Because maintaining good eye health is an ongoing partnership, we encourage you to ask questions and share your health information, which could be vital to monitoring, diagnosing, and treating potential vision problems.
Dr. Adam Clarin, O.D.
Optometrist
Dr. Adam Clarin graduated, with honors, from Nova Southeastern University College of Optometry in 2008. During his time at Nova, he was inducted into Beta Sigma Kappa, the international optometric honor society. Dr. Clarin is a developmental optometrist focused on vision development, binocular vision, vision therapy, and neuro-optometric rehab. In addition, Dr. Clarin enjoys managing many eye diseases and fitting scleral and other hard-to-fit contact lenses.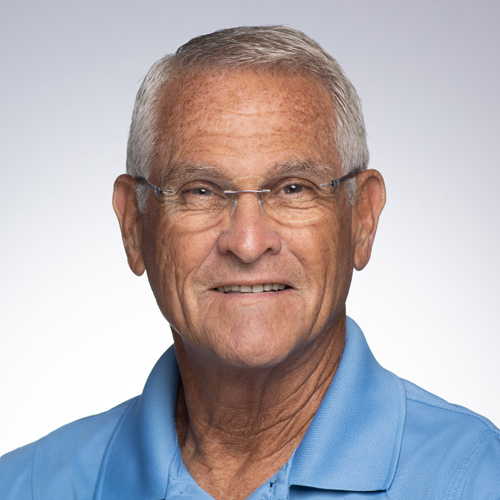 Dr. Bruce Clarin, O.D.
Optometrist
Dr. Clarin has more than 39 years of experience as an Optometric Physician and has been practicing in Palmetto Bay since 1981. Prior to entering private practice, Dr. Clarin worked at Bascom Palmer Eye Institute, widely regarded as one of the nation's foremost and most progressive centers for the treatment of eye disorders. He graduated from the University of Vermont before attending the Pennsylvania College of Optometry, where he received an award for clinical excellence.
Dr. Genesis Morales, O.D.
Optometrist
Dr. Genesis Morales pursued her Bachelor's degree in Biology at Florida International University where she graduated with distinction. After obtaining her undergraduate degree, Dr. Morales graduated from Nova Southeastern University College of Optometry with honors.
During her time at NSU, she was recognized for superior leadership and academic achievement with the Don E. Williamson Memorial Scholarship and was inducted into the Beta Sigma Kappa international optometric honor society. Dr. Morales specializes in primary care optometry and medical eye exams for systemic conditions such as diabetes. She is fluent in Spanish and English.
Dr. Laura Espinosa, O.D.
Optometrist
Dr. Laura Espinosa graduated from Florida International University with a Bachelor of Science in Chemistry in 2012. She continued her education at Massachusetts College of Pharmacy and Health Sciences where she earned her Doctor of Optometry degree in 2016. She continued on, completing her residency training at the Newington VA Medical Center in Connecticut, specializing in ocular diseases with a focus on glaucoma, macular degeneration, diabetic retinopathy, and traumatic brain injuries.
More about Dr. Laura Espinosa
In 2015, Dr. Espinosa participated in a vision screening for the residents in Chiapas, Mexico with the Volunteer Optometric Services to Humanity. She is an active member of the American Optometric Association and current President of the Miami-Dade Optometric Physicians Association. She was awarded Young Optometrist of the Year in the state of Florida in 2020.
Dr. Espinosa is fluent in English and in Spanish.
Dr. Leslie Scher, O.D.
Optometrist
Dr. Leslie Scher joined Coral Gables Eye Care with a specialized interest in providing contact lens care, myopia control for pediatric patients, vision therapy, and comprehensive vision services for individuals with special needs.
Dr. Scher became interested in the eye care profession through her college volunteer experience with the Lions' Club and the Opening Eyes program of the Special Olympics.
More about Dr. Leslie Scher
She received her Bachelor of Science in Biology from Florida State University and her Doctorate from the State University of New York College of Optometry (SUNY). Her clinical rotations have included an emphasis on ocular disease, pre- and post-op cataract care, pediatric eye disorders, and vision therapy for traumatic brain injuries, such as stroke and concussion.
Dr. Scher is from Miami, Florida, and immigrated to the United States at age two from Cuba. She is proficient in Spanish and enjoys world travel, calling Spain one of her favorite places to visit for the best tapas and sangria. When she is not at Coral Gables Eye Care, you can find her walking her black Labrador Beau, participating in a yoga or barre class, reading, or baking her awesome banana bread.
personalized eye health care
We are excited to help everyone in your family with all of their vision needs